About Northland Insurance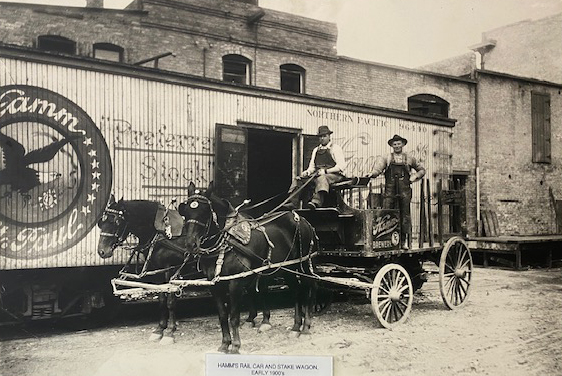 What is Northland Insurance?
We know trucks. We know roads. We know insurance.
Northland Insurance offers customers a peace of mind with the trusted local presence and transportation expertise we've developed since 1948. We're a trucking insurance company dedicated to protecting your trucks, your cargo, your business, and most importantly, you. We're committed to serving our customers, who range from owner-operators to those with large fleets.
We work with dedicated transportation agents across the country to assess risk, improve safety, and deliver affordable insurance products tailored to each customer's unique needs.
As a division of Travelers, we're backed by the financial strength of a Dow 30 company and one of the largest commercial insurance carriers in the U.S.
We're rated A++ by A.M. Best®, an independent insurance rating company. That means we'll be there for you for the long haul.
1948: Northland is founded in St. Paul, Minnesota, as a privately held insurance company by the Hamm Brewing family to write auto physical damage for their delivery trucks.
Mid-1950s: Northland starts to expand nationwide with the development of the U.S. interstate highway system.
1964: Northland begins to write liability and cargo coverages.
1998: Northland is sold and owned by a publicly held parent company for the first time.
2000s: Northland's parent company gets acquired and becomes a part of Travelers.
Today: Celebrating 75 Years of Northland Insurance, a Milestone Anniversary. For 75 years, we've ridden alongside our customers through all manner of bad weather. We've been there for the breakdowns, the accidents and the thefts. We've brought our expertise to bear on helping prevent these issues when we can - and making them better when we can't.
California Residents: Northland Insurance Company (California certificate of authority number 5362) and Northland Casualty Company (California certificate of authority number 6029) are domiciled and have their principal place of business in Hartford, Connecticut.