We know the nuts and bolts of the transportation industry. Our commercial truck insurance aims to provide the best protection possible.
Your Northland agent will work with you to ensure your business has the truck insurance you need to stay safe on the road. You'll have access to one of the industry's broadest cargo forms for motor carriers, our Premier Cargo Coverage Form.
Our commercial truck insurance offerings include:
Our team also offers free state and federal highway motor carrier filings with same-day service if submitted by 2:30 p.m. CT. To file, please contact your agent directly.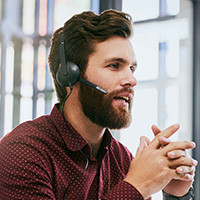 Agents, do your trucking customers need reliable coverage?
Find a Northland general agent who can help.

Northland Innovation Network for Transportation
Take advantage of access to risk management resources from this specially curated collection of vendors and insights.