We Know the Road

By Northland Insurance
2 minutes
This content brought to you by Northland
Northland AdvantageSM - We Know The Road
(DESCRIPTION)
Northland Insurance
(SPEECH)
[ROCK MUSIC]
SPEAKER: Since 1948 when Northland Insurance first opened for business, the trucking industry has gone through a lot of changes. 1956, US interstate system is created. Early 1960s, Northland Insurance goes national. During the '60s and '70s, cab-over engine trucks came into widespread use.
1973, OPEC imposes oil embargo. 1980, Motor Carrier Act partly deregulates industry. 1999, used truck price crises leaves trucking companies fighting bankruptcy. 2008, soaring fuel prices clobber freight volume. 2016, ongoing shortage of truck drivers is a key issue facing the industry.
Looking ahead, what will new technologies like self-driving trucks bring? Right now, it's anyone's guess. But rest assured, we're on this journey with you. You deserve a company that has seen it all and can protect your interests with a commitment that will never waver, no matter what. We know the road. That's the Northland advantage.
(DESCRIPTION)
A blue cartoon semi truck drives on a road
Logo, Northland Insurance
The product descriptions do not affect the provisions or coverages of any insurance policy or bond issued by Northland, nor do they imply that coverage does or does not exist for any particular claim or loss under any such policy or bond. Coverages depend on the facts and circumstances involved in the claim or loss, all applicable policy or bond provisions, and any applicable law. Availability of coverage referenced in this document can depend on underwriting qualifications and state regulations. Discounts may vary by state and individual risk characteristics. Discounts are subject to eligibility, availability, do not apply to all coverages, and are not guaranteed. Texas Customers: Insurance provided by GEICO Southern County Mutual Insurance Company, administered by Northland Insurance Company. Copyright 2022 The Travelers Indemnity Company. All rights reserved.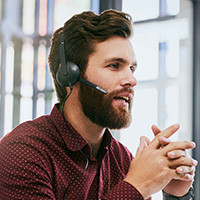 Agents, do your trucking customers need reliable coverage?
Find a Northland general agent who can help.