We Know What Can Go Wrong

By Northland Insurance
1 minutes
This content brought to you by Northland
The Northland AdvantageSM - We Know What Can Go Wrong
(DESCRIPTION)
Northland Insurance
(SPEECH)
SPEAKER: An accident is frustrating enough for a truck driver. Add inconvenience and lost time on the road, and it can be one costly headache.
For one of Northland's customers, we helped make that headache go away. Fast. The driver of the car ran a stop sign. The driver of the truck couldn't avoid the collision. The truck driver made the call to Northland's 24/7/365 claim desk.
Scott, a Northland field adjuster, came out right away to view the accident scene. The good news-- neither driver was hurt, and the truck was still drivable. The bad news-- it needed a new hood. Scott sprang into action. He arranged for the shop to install a loaner hood, helping the driver get back on the road within 90 minutes.
We know what can go wrong. And if it does, we know how to fix it. That's the Northland advantage.
[MUSIC PLAYING]
(DESCRIPTION)
Logo, Northland Insurance
The product descriptions do not affect the provisions or coverages of any insurance policy or bond issued by Northland, nor do they imply that coverage does or does not exist for any particular claim or loss under any such policy or bond. Coverages depend on the facts and circumstances involved in the claim or loss, all applicable policy or bond provisions, and any applicable law. Availability of coverage referenced in this document can depend on underwriting qualifications and state regulations. Discounts may vary by state and individual risk characteristics. Discounts are subject to eligibility, availability, do not apply to all coverages, and are not guaranteed. Texas Customers: Insurance provided by GEICO Southern County Mutual Insurance Company, administered by Northland Insurance Company. Copyright 2022 The Travelers Indemnity Company. All rights reserved.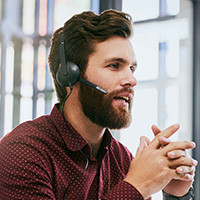 Agents, do your trucking customers need reliable coverage?
Find a Northland general agent who can help.