We Know How to Keep You Moving

By Northland Insurance
1 minutes
This content brought to you by Northland
Northland AdvantageSM - We Know How To Keep You Moving
(SPEECH)
[MUSIC PLAYING]
(DESCRIPTION)
Northland.
(SPEECH)
SPEAKER: For Jerry, a safety operations manager with a local trucking company, working with Northland risk control was a real resource.
At 8:00 PM one summer evening, Jerry got a call from one of his drivers. The driver, feeling ill, had pulled off the road, but knocked down a fence doing so. The accident caused a fuel spill. Knowing how urgently the DOT demands that fuel spills be cleaned up, Jerry called Renee, his risk control specialist at Northland. Renee immediately involved Northland's claims department.
Before daylight, the soil remediation company had dug up most of the dirt, put new soil and grass seed down, and was replacing the fence to contain some cattle when the DOT showed up. DOT was satisfied, and Jerry was impressed.
We know how to keep you moving. That's the Northland advantage.
[MUSIC PLAYING]
(DESCRIPTION)
Logo, Northland Insurance
The product descriptions do not affect the provisions or coverages of any insurance policy or bond issued by Northland, nor do they imply that coverage does or does not exist for any particular claim or loss under any such policy or bond. Coverages depend on the facts and circumstances involved in the claim or loss, all applicable policy or bond provisions, and any applicable law. Availability of coverage referenced in this document can depend on underwriting qualifications and state regulations. Discounts may vary by state and individual risk characteristics. Discounts are subject to eligibility, availability, do not apply to all coverages, and are not guaranteed. Texas Customers: Insurance provided by GEICO Southern County Mutual Insurance Company, administered by Northland Insurance Company. Copyright 2022 The Travelers Indemnity Company. All rights reserved.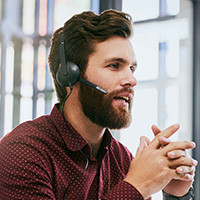 Agents, do your trucking customers need reliable coverage?
Find a Northland general agent who can help.