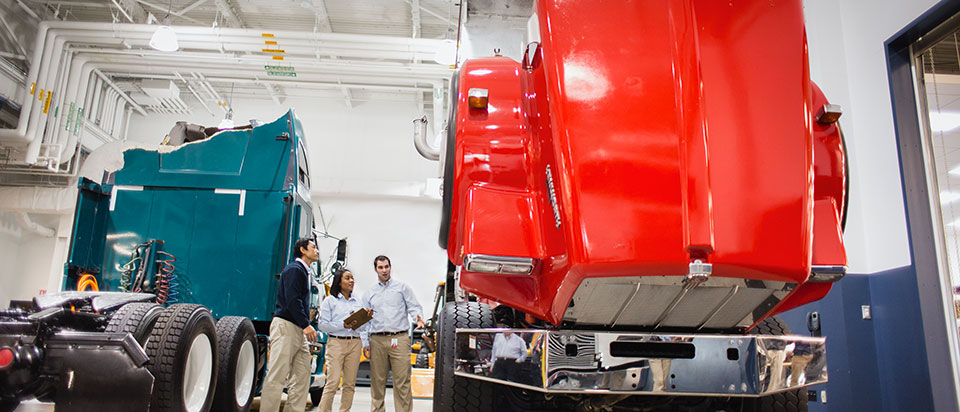 Claim Services
Every accident is different and requires its own unique response. Northland's highly trained Claim professionals and industry-leading claim response gets you back to business and on the road again. The Northland Insurance Claim department provides a variety of services for you, depending on the circumstances of each accident.
We're there when you need us
Claim reporting is available 24/7/365. When you reach out, you can trust that we'll be there and ready to respond, ready to act.
We have experience you can trust
Industry specialists. Our professionals are ready to handle your truck claims, from liability to physical damage and cargo. We take pride in our team of industry specialists who have years of transportation industry experience, understand your business, and deliver quality service.
Training. Our Claim professionals have access to our Claim University, where we provide state-of-the-art training for real-world skills for handling truck claims. We're the only carrier in the marketplace with a training lab dedicated solely to heavy equipment.
Legal support. Customers have access to a dedicated legal team to support your business. The Travelers Staff Counsel consists of more than 1,000 attorneys, which includes over 90 attorneys designated to Northland Insurance customers. Staff Counsel has 44 offices operating in 76 locations across 35 states, the District of Columbia, Ontario, and Great Britain.
Forensic laboratory and engineering consultants. Our nationally accredited forensic laboratory is staffed with more than 50 engineers, scientists, and technicians, who bring focused expertise to any loss scenario.
We work efficiently
Responding quickly and effectively to your needs is of primary importance. Our rapid response teams are deployed to accident sites as soon as possible to preserve evidence and build a foundation for strategic defense.
We care
We've been hard at work since 1948, so you can trust that we know how to handle truck claims promptly and professionally, always seeking an optimal outcome for our customers. We understand how important your business is, and our team is dedicated to delivering the best solutions through quality service.
The Northland AdvantageSM
When accidents happen, operators know that their insurance partner may be interacting with their highly valued customers. With customer satisfaction and future business on the line, our insureds know that we respond to claims quickly and effectively, helping to protect their business. That's the Northland AdvantageSM.