Northland Insurance legal services has one of the largest legal teams in the U.S dedicated to the transportation industry.
Our legal team
Customers have access to a legal team dedicated to supporting your business. The Travelers Staff Counsel consists of more than 1,000 attorneys, which includes over 90 attorneys designated to Northland Insurance customers. Staff Counsel has 44 offices operating in 76 locations across 35 states, the District of Columbia, Ontario, and Great Britain.
Our priority
Our priority is to engage in early identification and retention of appropriate expert witnesses to fortify defense strategies and conduct venue-specific assessments of liability exposure and potential defenses. We deploy our rapid response team to accident sites right away to preserve evidence and build a strategic defense foundation.
Our partnerships
The Northland legal team's partnership with the risk control forensic lab adds value to our claim investigation process. You'll see the benefits, as this allows us to leverage the best resources and experts for:
Field inspections
Securing and preserving evidence
Accident reconstruction and forensic investigations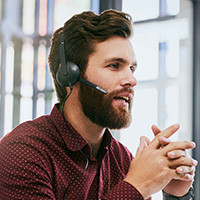 Agents, do your trucking customers need reliable coverage?
Find a Northland general agent who can help.
Resources
Insights to help you manage risks on the road
Northland Advantage
Case study: Northland's Legal team eased the process for one of our customers and brought back a favorable verdict.