The Benefits of Keeping Good Drivers

By Northland Insurance
2 minutes
Regardless of the size of your fleet, driver retention can be both an economic and a safety issue. Improving driver retention can help increase productivity, lower accident costs, reduce vehicle repair bills and lower driver replacement costs.
There is no one magic solution to finding and keeping loyal, committed, long-term drivers. However, there are several strategies you can use to help improve your success at retaining them.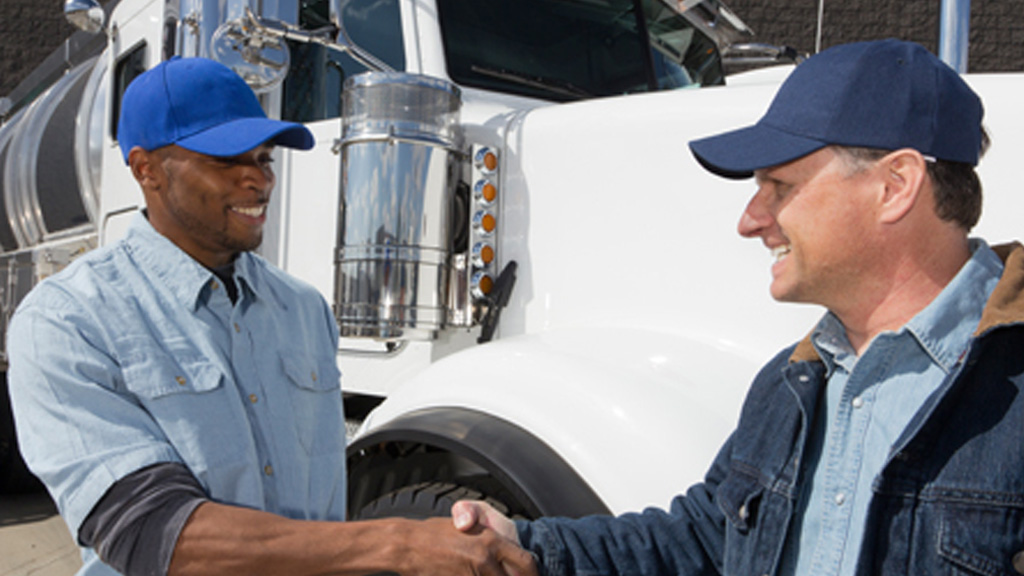 The hiring process
Improving driver retention starts by examining how drivers are recruited, selected, hired and qualified. Some companies inadvertently create turnover by hiring drivers who have a history of moving from company to company. Hiring drivers who are inexperienced or have poor driving records can add to the problem. Promising more than you can deliver (e.g. pay, benefits, equipment or working conditions) is also a mistake. Company owners and managers can help improve driver retention by having a thorough, consistent and objective hiring process that includes:
An interview that explores the applicant's employment history, job expectations, preferences, and job attitudes.
Background checks to understand an applicant's past work history, experience and reason for leaving prior employers.
A road test to help verify the candidate has the skill to operate the vehicle safely and efficiently.
Orientation and training to help ensure drivers understand job responsibilities.
The rewards
Pay and benefits are often at the top of the list of concerns for drivers, but they are not the only factors that keep them happy. Working conditions, a sense of professionalism and respect from management are other important factors to consider.
Pay and benefits. In order to keep pay and benefits from hurting retention, they should at least match what competitors are offering.
Working conditions. Companies that provide the type of working conditions drivers like are more likely to be successful at retaining them. Steady work, time at home, respect from management and well-maintained vehicles are examples of working conditions many drivers value. In contrast, some factors that may cause drivers to leave might include: handling freight, excessive delays, too much time away from home and unsafe equipment.
Respect and professionalism. Recognizing drivers for years of safe driving, outstanding customer service and years with the company are ways to highlight professional achievement and show respect. Investing in drivers through training can also help foster a stronger sense of professionalism.
Listening to drivers. One way to better understand whether drivers are satisfied or dissatisfied is to ask them. Much can be learned through casual, daily conversation. Conducting a formal survey is another way to help identify drivers' likes and dislikes and ways to make the job more satisfying. It can also highlight issues that are causing serious problems. When a driver does leave, it's important to conduct an exit interview to learn the reasons for the departure.
Large or small, companies can benefit from examining the costs associated with replacing drivers and finding ways to improve driver retention. An experienced, stable workforce can help ensure that productivity and the quality of customer service remains high. It also can have a measurable impact on accident rates. These are critical factors that can impact the long-term profitability and survival of any company.
Doc#: LCT770