Vehicle Maintenance and Safety

By Northland Advantage
3 minutes
Vehicle maintenance plays an important role in highway safety. Not maintaining vehicles properly can result in failures that can contribute directly or indirectly to serious accidents. Here are some examples: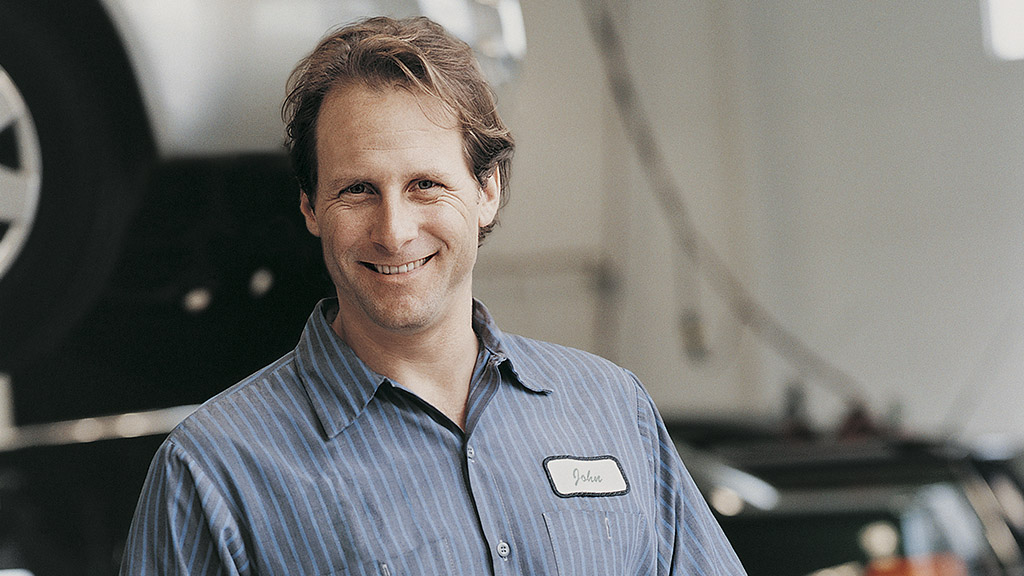 Brakes that are not adjusted properly can compromise a driver's ability to slow down or stop in time to avoid a crash. Brake system imbalance can reduce brake performance and potentially contribute to loss of control during an emergency stop.
Missing, damaged or inadequate load securement devices can result in unexpected hazards when cargo shifts or falls from a vehicle.
Worn tires can result in blowouts that can create a road hazard or cause the driver to lose control of the vehicle. In some cases, tire failures can result in fires that can ignite equipment and cargo.
Inoperable, missing or inadequate lights and reflective striping can result in accidents when other motorists are unable to see your vehicle in time to avoid a collision.
Breakdowns resulting from mechanical problems can cause your vehicle to be stranded on the side of the road where it can create a hazard.
Best Practices
Industry professionals recommend several areas where company owners, managers and drivers can take steps to support a thorough and effective maintenance program. These areas include:
Inspection and Maintenance Procedures
Review company maintenance and inspection procedures to ensure they meet or exceed equipment manufacturer recommendations.
Have a formal maintenance program that outlines vehicle inspection and service schedules. For many commercial vehicle fleets, this is a basic responsibility required by state and federal motor carrier safety regulations.
Require drivers to complete thorough pre- and post-trip inspections.
Establish a "safety lane" at your facility to help identify mechanical problems early. This is a quick vehicle inspection by a mechanic that covers all critical vehicle components whenever a vehicle enters or leaves your facility.
Have a process that makes it easy for drivers to report mechanical problems, and then follow-up promptly. This can help encourage drivers to report problems. It also sends a message that your company values safety.
Ensure all vehicles, including leased owner-operator equipment, are adequately maintained. Owner-operators should provide, at a minimum, monthly reports and copies of inspection and repair invoices that detail the vehicle's maintenance and repair history. Inspecting owner-operator vehicles periodically is also recommended.
Do not use vehicles unless they have been inspected. This includes spare equipment stored for extended periods or used vehicles added to the fleet.
Documentation
Document all inspections, maintenance, and repairs. Record with sufficient detail what was done, when and by whom. Keep records of maintenance procedures that are carried out on schedule and according to the company's established program.
Maintain files that contain basic vehicle information, such as identification numbers, make, model, serial numbers and tire size along with all documents relating to the inspection, maintenance and repair of that vehicle.
Complete and document required state and federal vehicle inspections.
Analysis
Use computer diagnostic reports to help determine how the vehicle is performing and whether it is being operated responsibly and safely.
Investigate vehicle out-of-service violations to determine why they occurred and what follow-up is needed to avoid future violations.
Review mechanical failures to identify trends that need further attention.
Hiring and Training
Hire certified maintenance personnel with the experience and qualifications necessary to work on your equipment. If maintenance is provided by outside vendors, make certain their staff is experienced and qualified and that the company specializes in providing the type of maintenance your vehicles require.
Train maintenance staff so they are knowledgeable about the vehicle systems they inspect and repair. Document all training and maintain copies of attendance and certifications in the employee's personnel file.
Provide training to help drivers understand pre- and post-trip inspection procedures.
Providing quality maintenance is important for any fleet to provide safe, efficient transportation services. Safety-minded companies approach fleet maintenance proactively to ensure vehicles consistently receive a high level of care. Having a maintenance program that meets equipment needs, requiring maintenance staff and drivers to inspect vehicles frequently and repairing mechanical deficiencies promptly are important steps to help you operate your fleet efficiently and safely.
DOC#: LCT748