Vehicle and Cargo Inspections

By Northland Insurance
3 minutes
For the professional driver, daily vehicle inspections are an important responsibility. Taking the time to inspect your vehicle for mechanical problems and to make sure your cargo is safely loaded and protected from shifting can help ensure your trip is safe and successful.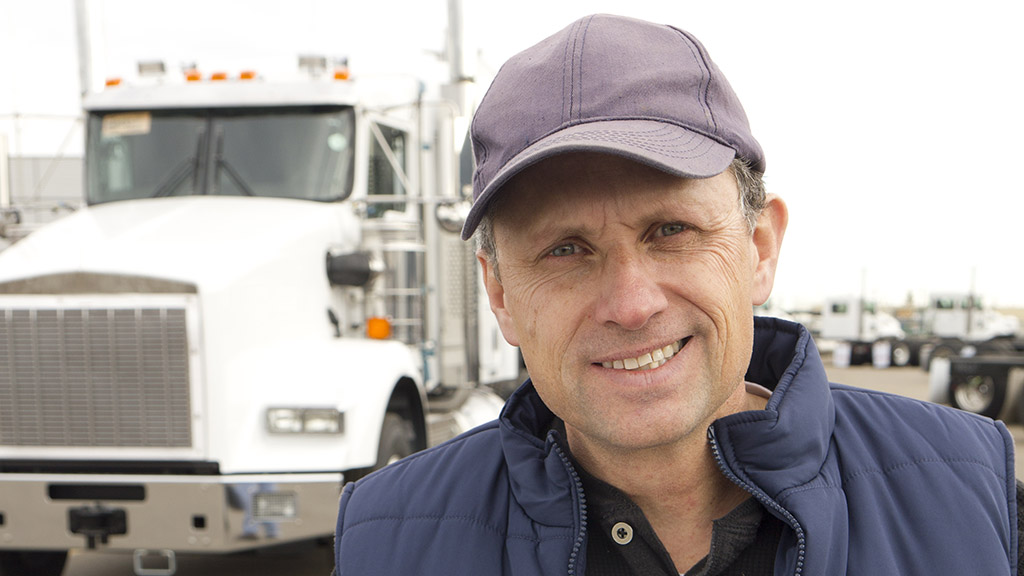 Regardless of the type of equipment you operate or the cargo you transport, your daily vehicle inspection routine should include, at a minimum, the following components:
Tires, rims, lug nuts and mud flaps
Lights, flashers and reflectors
Suspension and steering parts
Brakes, air hoses and air tanks
Engine fluids, belts and hoses
Exhaust system
Gauges, instruments and other in-cab accessories
Windshield wipers and washer fluid
Mirrors
Trailer coupling devices
Refrigeration equipment
Emergency equipment and warning devices
Security devices
Load securement equipment
All mechanical deficiencies should be reported promptly. Serious mechanical problems that could potentially pose a safety hazard to you or other motorists should be repaired immediately.
Completing and documenting driver vehicle inspection reports (DVIR) is important. Maintenance staff rely on the feedback they receive from drivers to identify mechanical deficiencies. Other drivers also rely on this information. This documentation is important, especially if a vehicle is involved in a serious accident and the maintenance history of the vehicle is called into question.
In addition to the daily vehicle inspection requirements, the Federal Motor Carrier Safety Administration (FMCSA) requires all commercial motor vehicles operating in interstate commerce to be inspected annually (49 CFR, Part 396.17). Individual states may have similar requirements for vehicles operating in intrastate commerce. Make certain your vehicle has been inspected and that documentation is with the vehicle at all times. A copy of the annual inspection should also be kept with the vehicle's maintenance records.
Cargo falling from a vehicle can be extremely dangerous. Making sure your cargo is secured is an important job responsibility, not only to protect the public, but also to ensure your cargo is transported without being damaged.
Companies using flatbed trailers have special requirements for inspecting, securing and covering cargo. In addition, the Federal Motor Carrier Safety Regulations outline minimum cargo securement requirements in 49 CFR, Part 393, Subpart I. Drivers should be familiar with these requirements.
Several important questions to consider during a vehicle and cargo inspection include:
Is the load blocked and braced to prevent it from shifting?
Are load securement devices, such as chains, cables or straps, rated for the job and in good condition?
Are there a sufficient number of load securement devices? Are they installed properly?
Is the load over the legal height, width, length or weight? If so, are special permits required?
Is the load distributed evenly?
Does the load create a high center of gravity?
Is the load properly covered to protect it from water, wind and dirt?
Supervise loading whenever possible to ensure cargo is evenly distributed and secured on or inside the trailer. Inspecting the cargo for damage or other discrepancies while it is being loaded is also important. Concerns regarding the quantity or condition of the cargo should be reported immediately and documented on the shipping papers. Failing to address these concerns before accepting a shipment can result in delays and frustration, as well as cargo claims and damaged customer relations. Before signing the shipping papers and leaving the customer's facility, make sure the cargo count is accurate, the cargo is free of damage, and that it is loaded and secured properly.
If a trailer has already been loaded and sealed, it may still be possible to ask the shipper to allow you to view the cargo and reseal the trailer. Otherwise, ask what the product is, how it is packaged, how it was loaded, and what load securement devices were used. Before you begin your trip, look for these important clues that there could be a problem:
Is the trailer leaning to one side?
Is the trailer unusually heavy?
Is product leaking from the trailer?
Is damage evident to the trailer or tarps, exposing the cargo to inclement weather?
Are trailer walls or doors bulging?
Does the load include hazardous materials? If so, are placards and shipping papers accurate?
Do you have the required emergency response information?
Work with the shipper and your company to rectify any problems before beginning your trip.
Doc#: LCT102